What are the Steps to Buying and Selling Homes?
What are the steps to buying and selling a home? Home buying may be overwhelming, especially, if it's your first time. Likewise, selling a home has many considerations. In today's Real Estate technological market, buyer and sellers are looking for different ways to have an advantage in the fast paced market we live in. Online search engines, apps and many websites such as Zillow and Trulia, and different gadgets are popping up everywhere to keep the consumer engaged, however in many cases, it creates confusion.
Buyers vs. Sellers – Home Buying Process
Many people that are looking into buying and selling a home, quickly realize that the real estate market is moving quickly, especially in homes for sale in San Bernardino, CA Buyers are looking for the perfect home with all the upgrades for the lowest price, and to purchase a home for the least amount of down payment.  Sellers, on the other hand, are the 'boss' in the sale. The seller wants to sell their home for the highest possible dollar amount and  in the quickest way possible.
 Steps to buying a home
One very important question that should always be asked by buyers to their Realtor or Loan Officer is "What are the Steps to buying a home". Knowing the process and steps will help you, the customer make the best decisions. This process will also give you an advantage over other buyers, in the fact you will know the market insight, which you are looking to buy in. Starting your purchase with a game plan, will create success and a smoother process in your purchase.  
With search engines like "Zillow Homes Values Estimate," which we have provided on our web site "here".  Home Sellers can have an estimated value of there home. 
Estimate does not get you top dollar
Estimate does not get you top dollar. Hiring a professional Realtor that knows the area, and visually inspected the home for condition, is vital in determining an estimated price the buyer would be willing to pay for your home. 
Remember, the Realtor can not promise you a final sale price on your home, when they're not the actual buyer. We can only estimate based on actual sales data. 
Step 1: Make and offer
When a buyer chooses a house to purchase, they make an offer. The only way we can have a sale is if both sides come to the negotiations by meeting in the middle. 
Step 2: Open Escrow
Once an agreement has been reached , the next step is to head to escrow and get the process moving forward.
Escrow is opened by the Listing agent ( Sellers Agent) 
What is Escrow?
Escrow is a neutral 3rd party. Escrow is only involved to make sure what has been agreed on by both buyer and sellers are on paper and rewritten by escrow.  Meaning they are not there to make sure you have provided the buyer with all the disclosures required by the state of California in a sale or to advise you on what to do when a issue arise. This is a realtors job, including disclosures in the sale of a home.
Title and Escrow
Title and escrow work hand in hand, Title sole purposes is to make sure the transfer of your Title is transferred clean of any defects. Defect like liens, judgements etc. If there is any issues they will need to be paid or the title company will not insure the title for the new buyers.
Buying and selling a home – Dates to Remember
Days to remember when opening escrow & title :
When accepting an offer be considerate of the price you accept, the type of financing buyer is processing as well as special terms. A standard purchase contract will have the normal deadlines. They are as followed:
1-3 after acceptance of offer
    – Buyer Deposit should be in escrow 
1-7 days 
    – Escrow instruction ( same terms agreed on the purchase contract) Need to be signed ASAP by both parties.
1-17 Days after acceptance
    – Buyer to complete home inspection ($275+ )
    – Buyer to complete Appraissal Report ( Valuation $450)
    – Seller to complete Termite inspection report and provide copy to buyer is requested
    – Seller to complete all Transfer Disclosures ( Estimated 40 disclosures)
       Disclosures should be filled out in its entirety , give the buyer as much information as possible about the        home. You dont want to end up in a lawsuit over non dislcosure.
21st Day 
    – Loan Contingency Removal , Meaning buyer should have full loan approval and can remove this contingency            from contract 
24th – 25th 
    – Buyer should have there Loan Documents to sign by this time. Time to close is around 72hrs after signing  loan docs
    – Seller will also receive a Estimate closing statement, this statement will include all expenses agreed in the sale of the home. For Example commissions, taxes , escrow & title fees , pay off to mortgage company and any other fees needed to close out the sale on the sellers side. This Estimated Statement will need to be signed before closing escrow.
30th day –
Close of escrow
Close of escrow, per your contract you may need to move out on the day escrow closes unless you negotiated different terms or prior to closing escrow. Be considerate on the fact the buyer start paying the next day escrow closes, you may want to also consider paying a daily rental rate. 
There is going to be many items that are unforeseeable like a home inspection. Once the buyer completes their home inspection, the buyer may request repairs or a possible credit for the repairs. The seller has the option to complete the repairs, not do any repairs or cancel the sale in its entirety. 
Appraisal repairs may not be negotiated this must be completed before the close of escrow, buyer will need to pay and extra fee for the re-inspection estimated around $100. If the seller decides not to do any of the appraisal repairs, the buyer loan will be denied for that home. Most expenses for the sale are processed through escrow unless they are Appraisal and Home Inspection which are fees that are paid out of pocket.
Extending Escrow
Its not uncommon to have escrow extended, this is called an Amendment (form) to the contract. 
It human nature to change our minds , unfortunately if your period has passed after the 17th day of opening escrow, you are threading on thin water.  Cancelling for no valid reason may cost you a lot of money. There is a clause that protects both side in cases like this, which is called liquidated damages clause. Liquidated damages include any expenses incurred by the buyer/seller through the sale of the home. Relocation expenses, agent's commissions, deposits, home inspection, appraisal inspection etc. 
In Closing
One of the best feeling in selling your home is knowing you got the best possible deal and walked away with knowing your investment paid off. Likewise, when buying a home, the home buyer wants to know they got the best value for their purchase. Hiring an experienced realtor will not only allow this to happen smoothly but allow you a piece of mind that nothing will come back after the sale. 
Signing off – Maestro Jose Ponce 🙂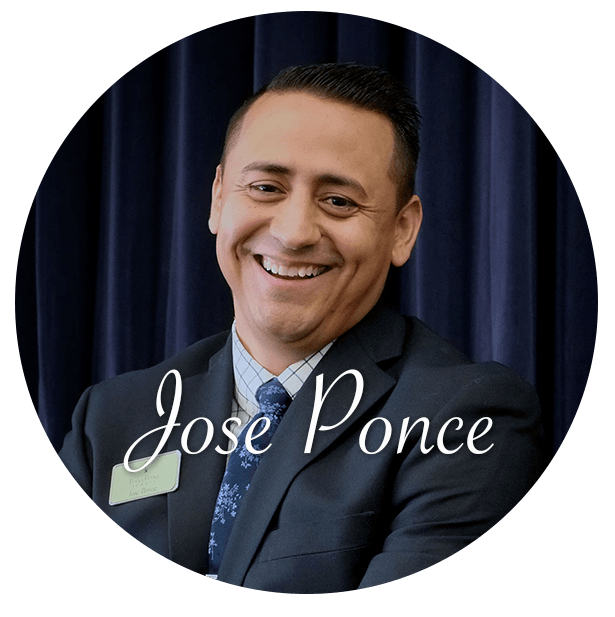 Jose Ponce, Real Estate Agent
Jose Ponce is managing partner and Agent at Ponce & Ponce Realty.
Born and Raised in the Inland Empire, Jose Ponce has personal knowledge of the market trends as well as neighborhoods in nearby cities. Jose's current and past experiences include Trustee Sales, Evictions, Cash For Keys, REO, Short Sale, Standard Sale.  "My number #1 priority is to  provide my customers with unparalleled service, if you're looking for a prompt, fast paced,  full time Realtor I'm here ready to work for you."
Contact Ponce & Ponce Realty
Call us any time!  (909) 498-4030 | We are here to serve you. | Hablamos Español
We understand that buying a home can be a bit intimidating, and that is why we always strive to make your experience a pleasant one.
Request a Call
Simply fill out the form below, and we will contact you right away!