Anyone who has put their house for sale on the market knows that it could be a while before your home sells in California. The market is expensive, and consumers want to know that the investment is worth the buck. However, there are certain things that homeowners can do in order to sell their house quicker, and for a better price. If you need to sell your house fast, read these tips before you put it on the market.
Tip # 1 Reduce Clutter – Clean Appliances and Get Rid of Things

Listen to the Experts
Get rid of things that are not absolutely necessary.  Reducing clutter has been shown to change an impression about a room, it's size and cleanliness. A buyer's impression of a spacious house, where he or she can feel 'at home' is crucial. Whether you want to purchase a storage unit, or you are already moved into a new home, the importance of the home you are trying to sell, being clutter-free is of the utmost importance.
Things to Clean in Order To Sell Your House Fast
Things to clean up in order to sell your house fast include the following:
Any type of memorabilia such as; Lakers jerseys or posters hanging on the wall.
Personal photographs – potential buyers are able to envision themselves living in the home. You want prospects to see the home as their own, not something that belongs to someone else
Home Size and Space is Important
Home size and space is important. In today's space conscious society, where more is more, we need to maximize space or the appearance of more space. People are looking for more space inside the house, rather than outside. Inside-living space has become the new yard. In California, our hectic lives lead to less outdoors. Clutter gives the impression of a smaller living space with its limitations. The house should be immaculate throughout.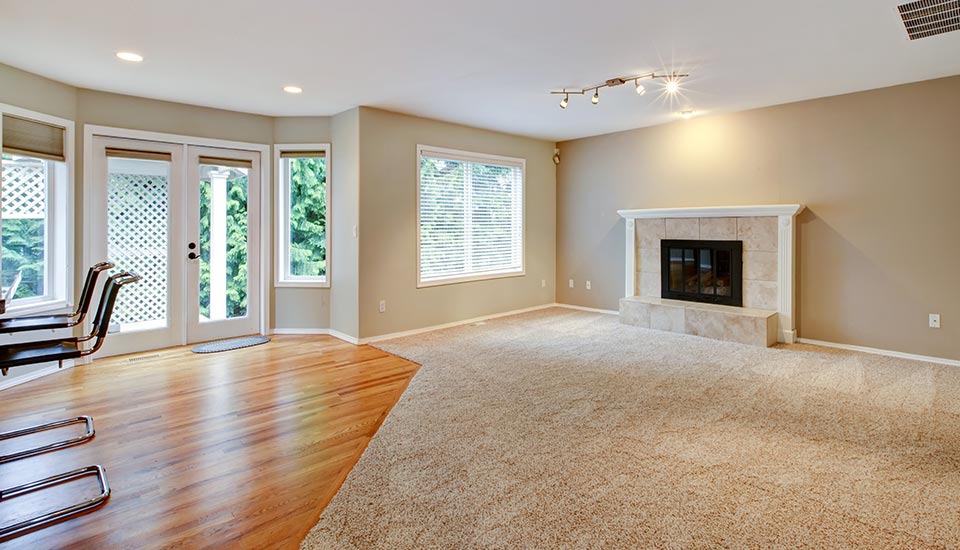 Things to Do to Make Your House Look More Spacious and Appealing
Polish the wood and tile floors
Polish the furniture and remove extra large furniture
Vacuum the carpet and rugs
Clean the entry hall and keep clear of litter
Keep the kitchen clean
Bathrooms are important
According to an article in the LA Times, Ms. Brokaw stated the following "The entryway is going to be your first point of reference when you walk in," she said. "It has to be clean and simple."So don't just mop and vacuum; make sure you put away shoes, coats, and bags, too. Ms. Brokaw goes on to state that, "Your dishes should be in the dishwasher, and they should be done. You don't want last night's dinner smell." In addition to that, all visible surfaces should be cleaned including window sill, baseboards, and the inside shelves of the kitchen and medicine cabinets.
Tip # 2 Give the Outside of your California Home a Shine
The exterior of a California home over time can become damaged, dull, or just need a polishing. According to a recent article in The New York Times, there are certain steps you must follow in order to get top dollar for your home in this "Hot Market." Getting your home as clean as possible "is absolutely something of the greatest importance. It really does pay off. I've seen the response of people walking into a home that hasn't been cleaned, staged or prepared for showings, and one that has." The difference is "night and day." Investing in pressure washing services for your driveway and the exterior surfaces of your home can leave it with a new and clean feeling. Thus, leaving the impression on potential buyers that the home was taken care of well, and therefore a good investment. In addition to the exterior surfaces, clean windows are a must. Often times home buyers will forget to tidy up the outside of their home, which makes a world of difference when it comes to selling it. Also, fresh paint and shutters give it the finishing touches of rejuvenation.
Tip # 3 Use a Real Estate Agent with a Track Record

Depending on where you live in California, Southern California (places like Orange County, LA County, San Bernardino County or Riverside County), you will want to choose a California real estate agent that will take the time, and energy to make your house marketable. You want to hire a real estate agent that has a record for selling houses fast in California, has a presence on social media, and someone who is able to point out both the pros and cons of your home. A professional who photographs your house, and stages it so that it draws in potential buyers. Doing all of these things on your own or with the wrong agent can lead to a slow selling home, or worse at an extremely low price.
Here are some things to consider when selecting a California Real Estate Agent:
Talk To Your Agent's Recent Clients
Previous clients can serve as a valuable source of information about your agent. By contacting them, you can inquire about information such as finding out how long their home was on the market before it sold, the asking price versus the price it was sold for, the location, and other details about the home and how the agent handled it from start to finish. Finding out this information will give you a clear view of the agent's history, and the ability to sell a home fast.
Check for Licenses and Disciplinary Actions
You are able to check online with state licensing boards to find out if your agent has a valid license and to ensure that he or she has no disciplinary actions.
See if the Agent has any Professional Awards
Directly ask your agent if he or she has any awards. Find out what the awards are for and who issued them.
Choose an Agent with the Right Credentials
Real estate agents also have specialty areas. If you are need of an agent with one of these areas it is important to know what they mean.
Important Real Estate Terms to Know:
CRS (Certified Residential Specialist): Completed additional training in handling residential real estate sales.
ABR (Accredited Buyer's Representative): Completed additional education in representing buyers in transactions.
SRES (Seniors Real Estate Specialist): Completed training aimed at helping buyers and sellers in the 50-plus age range.
Find out About the Agent's Experience
A state licensing agency can often help consumers look into their agent's history with real estate. They should be able to supply the amount of time the California agent has been doing it.
Look at an Agent's Current Listings
An agent's current listings will tell you a lot about his or her work. They help you find out if the agents listings are in a similar area as your own, the asking price on the properties, and how well each property has been staged.
See How knowledgeable the Agent is on the Area
An agent having knowledge of the area where you are selling your home is crucial. You want someone who is on top of the market, and informative to potential buyers.
Tip # 4 Get a Professional to Stage and Photograph your House
A professional stager will capture your home from the perspective of the buyers. The stager will have the ability to highlight your home's strengths while softening its flaws. In addition, the professional will capture numerous photos of your home which will allow people to get a clearer view in its entirety. Having limited photos of your home for its posting will reduce the chances of it being sold. People are more likely to become engaged with postings that have numerous photos.
Tip # 5 Make Sure to Sell Your House at the Right Time
If you are able to wait to list your home for an appropriate time generally Summer and Spring are the best times. However, during this time there are many more homes on the market as well so be cautious of this. In addition, your home should be advertised for the right price. By conducting research of homes in your area, and with the assistance of a professional California real estate agent you should be able to get the numbers in the competitive range.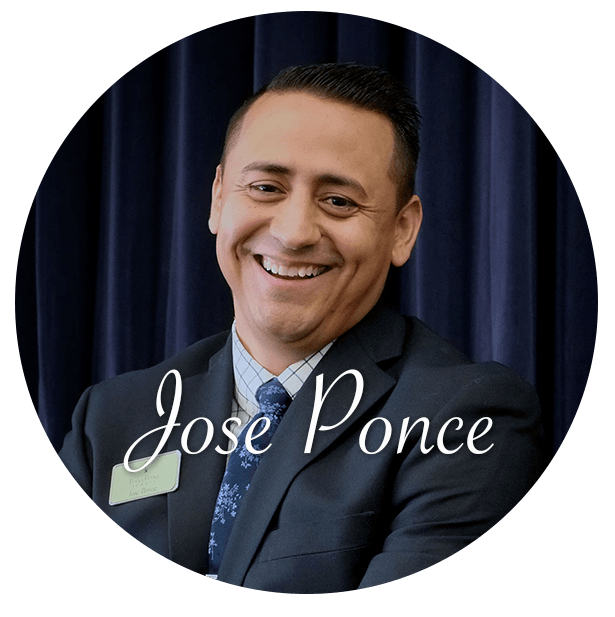 Jose Ponce, Real Estate Agent
Jose Ponce is managing partner and Agent at Ponce & Ponce Realty.
Born and Raised in the Inland Empire, Jose Ponce has personal knowledge of the market trends as well as neighborhoods in nearby cities. Jose's current and past experiences include Trustee Sales, Evictions, Cash For Keys, REO, Short Sale, Standard Sale.  "My number #1 priority is to  provide my customers with unparalleled service, if you're looking for a prompt, fast paced,  full time Realtor I'm here ready to work for you."
Contact Ponce & Ponce Realty
Call us any time!  (909) 498-4030 | We are here to serve you. | Hablamos Español
We understand that buying a home can be a bit intimidating, and that is why we always strive to make your experience a pleasant one.
Request a Call
Simply fill out the form below, and we will contact you right away!